PATRON for public libraries
PATRON as a solution for the public libraries
Library management system PATRON is a modern and effective IT tool designed for the public libraries. The program works out very well both in single institutions as well as in the whole net of municipal or voivodeship libraries. Program's structure allows calibrating the system freely depending on the requirements and needs of a given library. PATRON system is designed with utmost accuracy and professionalism. Most of all it is an all-embracing system enabling to manage the library collections very efficiently on each level. It is user-friendly both for a librarian, administrator as well as a reader thanks to the award winning on-line OPAC WWW catalogue.
A librarian in the center of events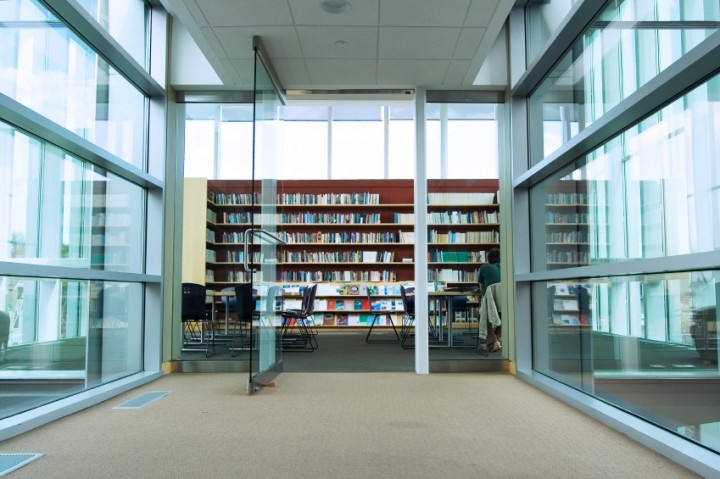 Thanks to the usage of optimal and innovative solutions a librarian gets a tool which allows her/him to manage successfully in many aspects of librarian's work. The system assures swift progress in librarian's tasks realization through the successive stages of working out, gathering and making the collections accessible. The system has got full definition of an international MARC 21 format for the creation of bibliographic descriptions. Thanks to the usage of user-friendly solutions, library records preparation in this system is easy and intuitional. Full definable character of MARC 21 format in connection with flexible way of data presentation enables us to adjust the program to the individual preferences of each library. PATRON makes it possible to download bibliographic descriptions from the National Library, NUKAT and other libraries by the record of data exchange Z39.50 or in accordance with the ISO 2709 standard. The system has got inbuilt exemplary indices of formal, title and series entries. They are helping in creating a uniform and completed database both in the case of a central and scattered catalogue. A vital feature of our system is the possibility to serve the central library database – common for many branch offices. It consists of central readers' and bibliographic descriptions databases. The central readers' database results in greater control over the process of lending books, it controls arrears and assures greater enforcement of financial fines. Cohesive catalogue database enables a reader to search in many sources by means of just one enquiry. The system actively supports a library in the digitalization process by giving it the possibility to connect bibliographical descriptions with the graphic files and present them in an on-line catalogue. The usage of RFID technology offered by us supports the process of libraries' automation by significantly improving all of the actions connected with making library collections accessible or with carrying out the inventory. More about RFID technology here. PATRON also speeds up the report research. It assures automatic collection of statistic data (quantitative and value) as well as the preparation of the necessary print-outs.
We are helping the library to communicate with a reader
In order to meet our Customer's expectations we created a system which aim is to improve the quality of language services. What is vital here is not only accurate data searching but also its presentation. Our OPAC WWW catalogue fulfils those aims. It is a brilliant searching tool in which we employed all the innovative technologies:
functions which can be identified as the LIBRARY 2.0 idea, namely writing reviews and books or films evaluation,
Functions of a traditional on-line catalogue (reader's account, orders, arrears),
Presentation of a list of the most often read and the top rated books,
Possibility to communicate with a reader by means of OPAC WWW,
Possibility of reader's unassisted library enrolment,
Customization of search indices,
Possibility of adding and database search in respect of document types which can be found in a given library.